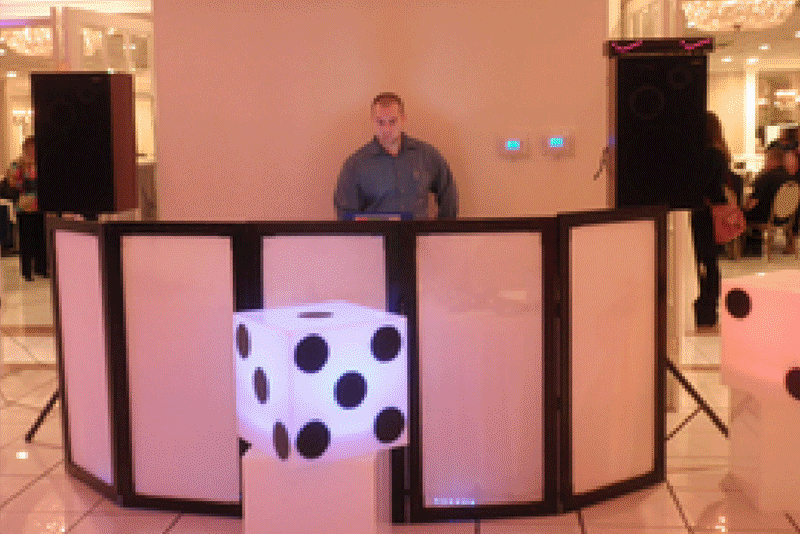 Full Service Wedding Shoppe!
The only low budget wedding solution!
Let's get started today, call (219)440-2040
DJ Services
Planning the party is what we do!
We are passionate about the music we play and we truly are the experts in our field. We know the in's and out's of event entertainment. We are here to let your unique personality exit through music! We specialize in working with people like you and are here to deliver the experience you want! We work from day one directly with you and your event staff to create you a worry free event just the way you want it!
DJ Bob B Entertainment is recognized for quality and professionalism. Our premier packages represent the very finest in service and value. Our work is only successful when it matches your vision. Our approach to your event is defined by a few simple terms - Modern, Stylish and Trendy!
Basic DJ Package $300.00*
- Computer with current playlists and turntable controller
- 500 Watt Amplifier
- 15-inch PA Monitor Speakers
- Subwoofer with 1 microphones
*Includes 3 hour music/announcements within 50 miles of Portage, Indiana.
We are skilled in delivering 100% customer satisfaction!